Greg Wiens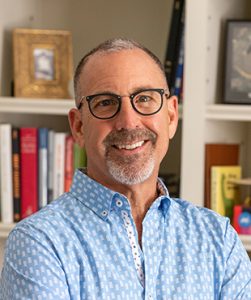 Greg has been a creative assessment architect for over 30 years. He has worked with organizations that range in size and interest from Fortune 100 companies and public schools to non-profits. His passion is helping leaders understand how their unique wiring contributes to their productivity and sense of fulfillment. This ultimately leads these leaders to create healthy teams from which they increase their team and individual productivity through synergy.
Healthy Growing Leaders grew out of Greg's practice of helping leaders be better versions of themselves. He has authored or co-authored four books and developed twenty different individual and organizational assessment instruments used in a wide variety of fields.  He currently leads Healthy Growing Leaders, TrueWiring and TrueWiring4Churches.
From 1995 to 1999, Greg was a visiting Assistant Professor of Education at the University of Central Florida where he taught courses in educational ethics, quantitative and qualitative research, statistics, measurement and assessment. He also was an Associate Professor at Warner Southern University, teaching and developing a variety of courses. In addition, he has been a consultant to corporations, public schools, and non-profits. A variety of organizations have benefited from his wisdom and instruments on leadership practices,  assessment and team development.
Greg received his formal education at the University of Michigan where he received his BS in Industrial and Operations Engineering in 1976 and worked on an MBA in Corporate Finance also from the University of Michigan. He received his Master of Divinity at Anderson University School of Theology in 1984. In 1995, Greg was awarded his Ph.D. in Psychometrics from the University of Central Florida (statistics specifically in the area of testing, measurement, and assessment).
Greg has been married to his wonderful wife Mary Kay for over 39 years.  They have three children and six grandchildren.
Dan Turner
Dan is the founding pastor of Northwest Community Church. The church was restarted from an older church nearing death.  He led the congregation through a full closure in 2006, built a launch team and relaunched the church several months later. The church attendance has more than tripled and the church is now actively involved in ministry in its neighborhoods in Washington, DC.
Dan earned his M.Div. from Anderson Seminary School of Theology and his D.Min. from Wesley Seminary.  Before accepting the call into ministry, he served as a Civil Engineer with a manufacturing company and as a Research Engineer with the Federal Highway Administration.  He earned his Bachelor and Masters in Civil Engineering from the University of North Carolina at Charlotte.
Dan is married to Kristie and they are in the midst of managing both a growing church and a growing family.  They have three very active children under the age of 13.